Hello Star Wars fans, this is GLJossan, welcome to this edition of The Power of the Fans: Custom Figure and Diorama edition!
Hey guys! Sorry I took so long to get this out, but I think the wait was worth it! I have some 6 inch customs, an awesome Dio and a whole lot of awesome! Tell me what you think of this, as well as shove some of your own work at me on Twitter @PoweroftheFans or E-Mail me at FGJossan@gmail.com
First up we got this AMAZING 6 inch Luke Skywalker from Return of the Jedi, it's by one of my favorite customizors over at The Fwoosh. I know I couldn't have done this better, the head is dead on, I think I read in his thread that he shrunk a sideshow mold. I hope we get a black series Luke similar to this, it's my favorite look for Luke.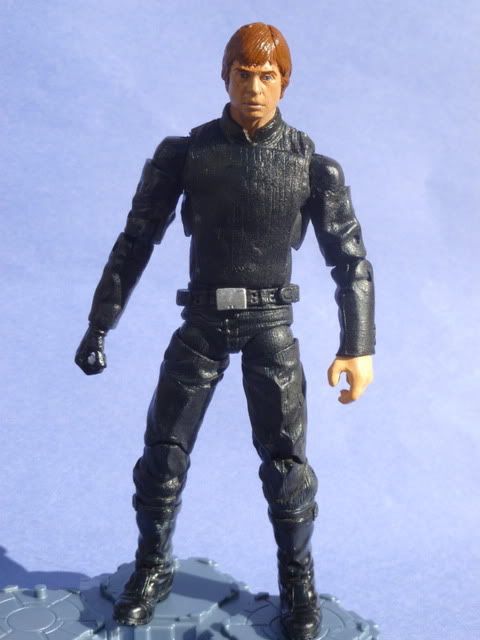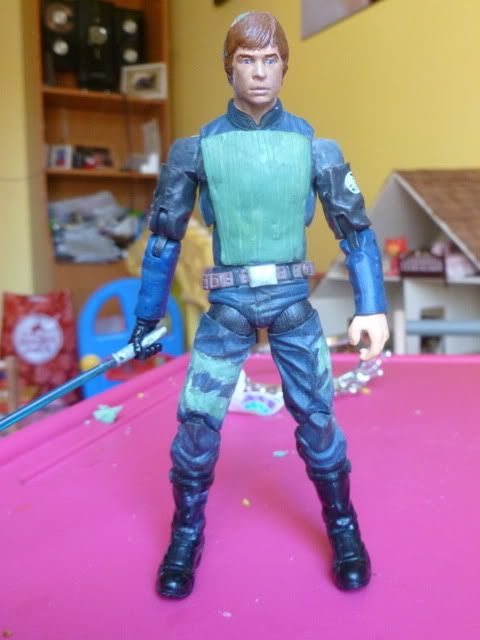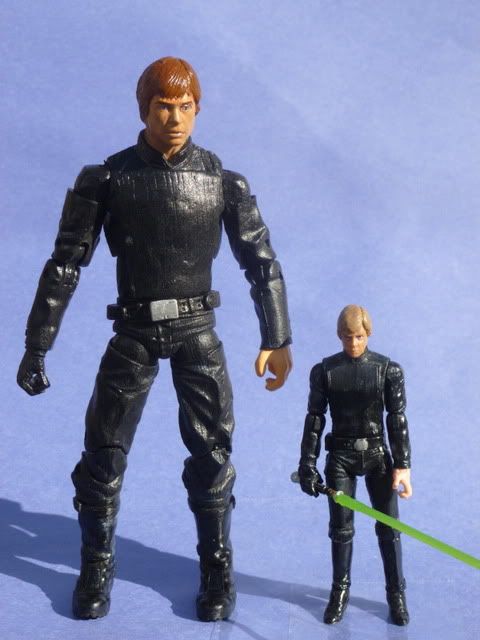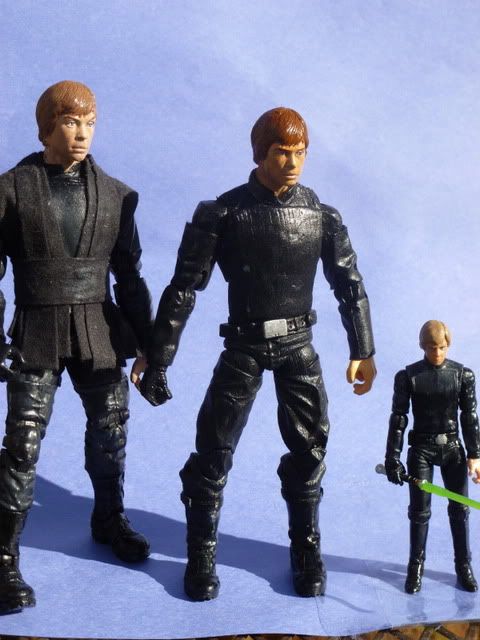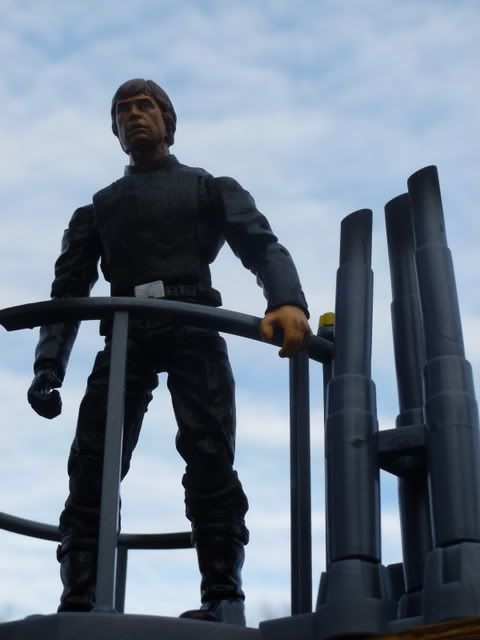 6 inch RotJ Luke Skywalker by Lestat on The Fwoosh
Source
Here is probably the coolest Diorama I have ever seen, this thing made me want to make one, Hoth was always my favorite settings and this is just done so beautifully, I really want to see it with figures and blaster bolts flying!
Hoth Diorama by Wbobafett on Rebel Scum
Source
Just a bit of a repaint, but this gave it a lot more life than was given to it by Hasbro and I like that, not to knock Hasbro either, I love those guys, they are great, just this really stands out big time! They look like real metals on his armor that have been dirtied up a bit, also has some nice detail work that brings out the sculpt more.
Durge by KeepitClean on The Imperial Shipyards
Source
Master K'kruhk, not familiar with this character in the least, but I see him everywhere and it's really cool to see him in plastic form and to be done so well, I can't see any flaws in him; everything just looks right from the hands to the lower legs and feet. Superb job!
Master K'kruhk by Stronox on The Imperial Shipyards
Source
Okay, here is the last one, another by Lestat and another two 6 inch figures, Luke Skywalker and Mara Jade, completely awesome, if I were able to do the head of the Luke, I'd make this exact Luke my self, just an awesome awesome figure and the Mara Jade, oh such a cool thing to see, I hope we can get some awesome stuff like this in the black series my the Star Wars toy gods at Hasbro give us some really good stuff, pleeease! Anyway I should seriously stop harping on the black series... But yeah, these customs are my top picks for this set, it was a hard decision between this and the Hoth Diorama, SUCH a close choice too, but I thought people would like this one more so here it is!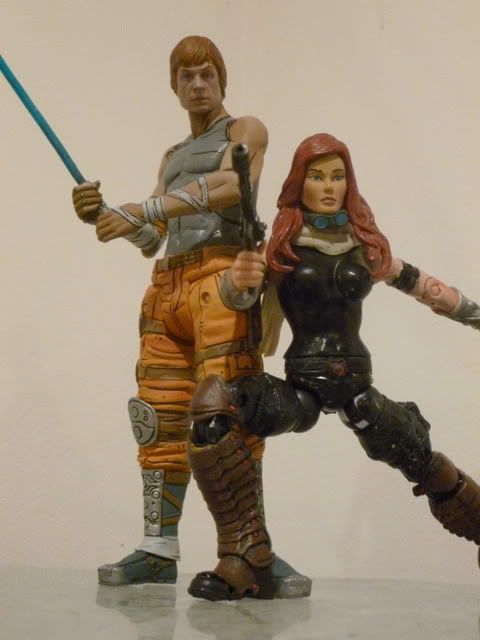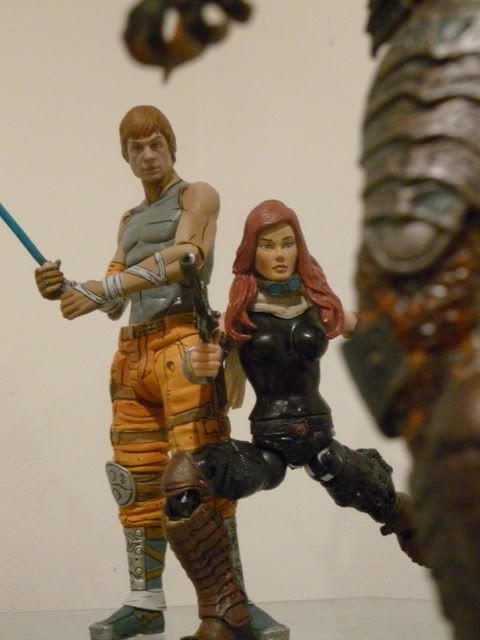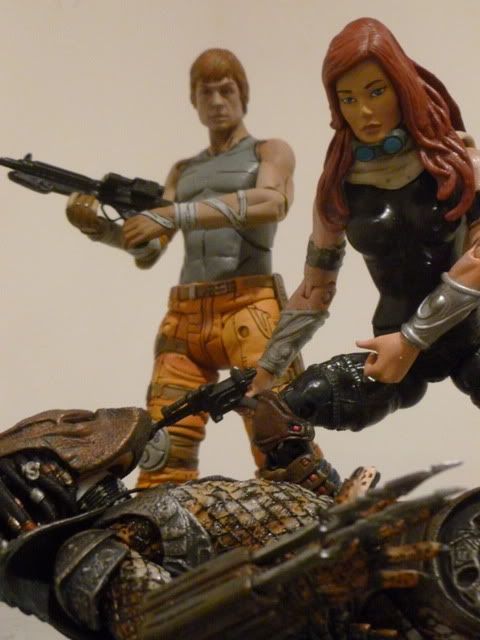 6 inch Luke Skywalker and Mara Jade by Lestat on The Fwoosh
Source
Well, that's everything, hope you guys and gals satisfied, it sadly seems Star Wars customs were slow lately, which is disappointing. BUT, this is why I ask for the help, customs need to be found, and need to be given their time in the light, so please...
As always...
I'd appreciate some help and guidance on where to go and things I should see that may deserve a posting, E-Mail me a link at FGJossan@gmail.com or tweet me
@PoweroftheFans
with #ThePoweroftheFans and it will probably see it's day in the sun. Doesn't matter if it's by you, a friend, or a complete stranger who makes things you like. Just make sure it links to the customizer's/art's post/site/submission, as I would prefer to credit the customizer/artist.
Thanks guys,
GLJossan.
Related Fly Posts
The Power of the Fans: Art Edition - January 17, 2013
Toy Fair Hasbro Swag Bag
The Power of the Fans: Custom Figure and Diorama Edition - January 18, 2013