Source
Epic stuff! Harking back to some
blaxploitation classics
this stunning artwork by
ManlyArt
and of course Firin D'An's pimptastic score : )
He's got the secret plans! Gonna stick it to The Emperor Man!

Who's the droid that won't cop out, when there's danger all about?
Pimp2-D2, that's who.
'Pimp2-D2's Big Score!'
is available as a 16"x12" print
Check out ManlyArt's other work
such as the below retro trading card homage;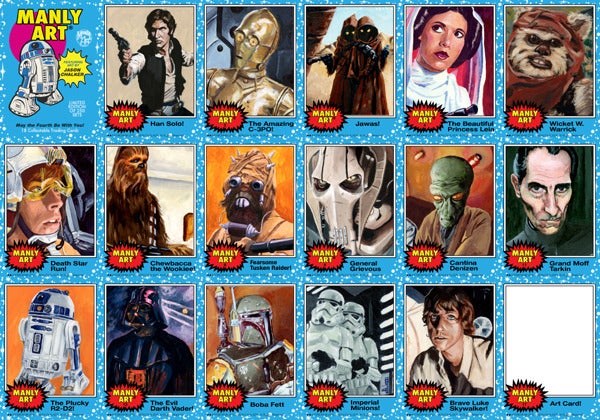 Source
Shout out to our good friend in Brisbane
@stephenaxlscott
for the share!
Check out our other blaxploitation posts;
Related Fly Posts